UK Contact
For UK bookings and info conact Nick Gibbs:

FolkLaw
50 The Banks
Bingham
Nottingham
NG13 8BT
England

nick@folklaw.co.uk


07795 200 445 (mob)

---
German Contact
For German bookings and info please contact:

Wizard of Words
Michael & Julia Riedel
Bülowstr. 152
45479 Mülheim an der Ruhr
Germany

info@wizard-booking.de

(+49) 208 - 4390873

---
Press pack
Please find below links to biogs, hi res images and stage plans:

Short biog
Long biog
Hi-res image
Hi-res logo black
Lo-res logo blue

Stage plan (duo)
Stage plan (trio)
Stage plan (4 pc)

Live poster (trio)
Live poster (duo)
Artistic poster (all)
About FolkLaw
Supporting artists such as The Shires, Seth Lakeman, Mad Dog McCrae and more, Folklaw have toured across Europe, winning friends and fans as they go and are fast becoming known as the perfect festival band. Described as "Stylish passionate folk rock" by R2 magazine, FolkLaw's songs and music guarantee to get feet tapping, minds thinking and festival-feet jumping. FolkLaw's acrobatic fiddling and earthy vocals, have reached the airwaves of radio stations around the world from the BBC to Radio Caroline, and their energized and engaging stage performance has led FolkLaw to be described as "one of the most exciting acts to grace the stage"!


Releases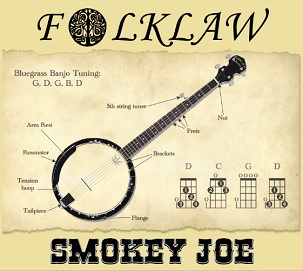 "Smokey Joe" is FolkLaw's third studio album, released on Fiddle of 8 Records - described as "Stylish passionate folk rock" by R2, "Outstanding and Evocative" by FATEA, "made for stadium gigs" by Stirrings and "a milestone of folk music" by FolkWords magazine.
In a testament to the albums strength, every single track from the Smokey Joe album has received airplay somewhere in the world, and the well-loved song for equality and workers rights - "I Made Them" - was recently recognized as a semi-finalist in the UK song-writing contest.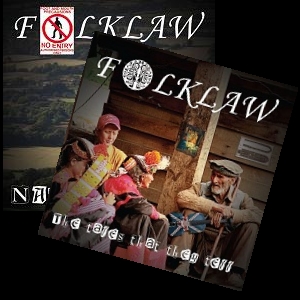 "The Tales That They Tell" (2012) was FolkLaw's second studio album - an ascerbic politically commentary which held no punches, and cutting fiddle riffs to match leading fRoots to describe it as "Whirling jigs and lyrics that bite". The album was well received in the Folk music press, being described as "full of passion" (R2) and "a touch of magic" (Bright Young Folk).

"Nations Pride" (2010) was a debut solo album which launched the FolkLaw project. A collection of self-penned songs from Nick on fiddle, vocals and guitar, with Gaz backing on percussion. Some of the tracks became well-loved FolkLaw favorites and have been played at over 400 gigs in the past few years. A few Nations Pride CDs are still available by mail order in the back-catalogue.

Gig Highlights
Since forming in 2009, FolkLaw have played over 400 concerts at arts centres, folk clubs and festivals, including the main stages of the Great British Folk Festival, Monmouth Festival, Lichfield Festival of Folk, Banbury Folk Festival and Swanage Folk Festival, supporting artists such as Seth Lakeman, Ade Edmondson, Hayseed Dixie and the Wurzels. In the 10 years prior to FolkLaw, Nick and Gaz performed with the Bleeding Hearts across Europe and North America, supporting folk legends such as Shane Macgowan, the Oysterband and the Levellers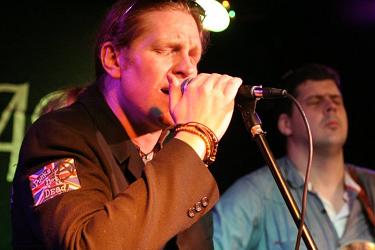 CD review Quotes
"vibrant and energizing" - Mike Brocken - BBC Folk Scene
"Premium quality folk rock" - FolkWords
"Whirling jigs and lyrics that bite...
...imagine Show of Hands with a new wave ethic!" - fRoots
"impressively wild fiddle.... full of passion" - R2
"A fine album" - Dai Jeffries - Folking.com
"Refreshingly different" - Stirrings
"Like an acoustic New Model Army" - FolkWorld.de (on Nation's Pride)
"Folk-rock with a dash of punk attitude!" - FolkWorld.de (on The Tales That They Tell)
"Fantastic!" - Stroud FM
"more relevant than a million love songs" - FolkCast radio
"heartfelt conviction, tight harmonies and well crafted arrangements" - ReadiFolk Radio
"new-age folk with guts and presence" - David Kidman - www.netrhythms.co.uk
"blistering musicianship... ...edgy and upbeat" - Severn FM
"packed full of energy and virtuosic playing"- Bright Young Folk
"That's got a bit of oomph! Lovely stuff!" - Genevieve Tudor - BBC Shropshire
"Brilliant band - reminds me of the Levellers" - Johnny Coppin - BBC Gloucester


Live review Quotes
"a mighty 'Wall Of Folk'... ...warm, sincere and engaging" - Square Roots Promotions
"One of the most exciting acts to grace the stage" - Banbury Folk Festival
"acrobatic fiddling!" - Lymm Festival
"Terrific! - Forest of Dean Folk Club
"A great show!" - Brownshill Festival
"an exciting and provoking up-beat Celtic style of folk!" - M@C festival
"one of the highlights of the festival... ...get along and enjoy this band when you can!" - Bob Ford, Wessex Folk Festival

Radio Play
Since it's release Smokey Joe has received radio play far and wide, across the UK, Europe and North America, including BBC Radio Shropshire - Genevieve Tudor's Sunday Folk, BBC Radio Gloucester - Johnny Coppin's show, BBC Radio Merseyside - Mike Brocken's Folk Scene, Bishop FM, Dapper FM (Dave Chamberlains acoustic routes), Lionheart FM, Nova FM with Gary Hazlehurst, Radio Caroline, ReadiFolk Radio, Blues and Roots Radio, Severn FM (Alex Huskisson's Mystery Train), West Norfolk Radio, Triangle FM (Chris arscotts folk and acoustic show), MacSlons Irish Pub Radio- (Germany), Folk n Roots Radio - (Canada)

FolkLaw - contributors
Nick Gibbs - Songwriter, Vocals and Fiddle
- Singer songwriter crazed acrobatic fiddler and the founder of FolkLaw. In the years before forming FolkLaw, Nick performed with the Bleeding Hearts - a hard-edged folk rock outfit with great songs and mountains of energy. Those years took in tours across Canada, Austria, Belgium, Holland, France, Germany and the Czech Republic, in front of major festival audiences, tv and radio, through to intimate folk clubs and local music venues. "Every gig is special in its own way"... "sometimes it's the crowd, sometimes the venue, sometimes even the pre-gig food or the scenery on the long drive to the gig. At the end of the day it's about enjoying what you do and getting the music out there, to people who really appreciate it.". Nicks time with the Hearts saw him supporting some great bands, including The Levellers, Across the Border, The Damned, Lack of Limits, The Darkness, Shane Macgowan and The Popes and more. Nick's favorite fiddle pick-up system is from Titch at UK-based Sonic Violins
Bryn Williams - Songwriter, Vocals, Guitar and Bohdran
Bryn provides the driving guitar, low BVs in the FolkLaw sound, adds traditional songs into the mix and brings a bit of charm in the rhythm section. He's also known to get himself into the odd pickle now and again, which keeps life interesting and provides a good selection of stories for the road. He also runs the FolkLaw FaceBook and FolkLaw Twitter, and is the man behind the UK music promotions company BWM Promo. He also runs BWM Promo Stage and Sound which comes in useful but we don't mind singing acoustic round a campfire. Prior to FolkLaw, Bryn was the singer and guitarist in the Gloucester folk outfit Miss Fiddler.
Martin Vogwell - Madolin, Guitars and BVs
Martin is a talented guitarist whose magic helps to bring the songs alive. Gaz and Martin have a lot in common, a belief in local produce, keep their own chickens and have a thoughtful outlook on life. They're quiet and unassuming characters that it takes many a year to really get to know, and as the folklaw rhythm section they're the perfect antidote to the exuberant front-of-stage shenanigans. In past lives you may have seen Martin touring the UK with the Blues Brothers Reloaded, and more recently you'll find him hanging out at the folk festivals moonlighting with The Vogwells and Bewelian.
Gaz Hunt - Percussion, and BVs
Gaz drums like an express train carrying the first class mail on the Flying Scotsman for the queen and sings harmonies octaves higher than a young Aled Jones mingled in with the occassional Gillan scream. When Gaz is on stage you're guaranteed a few more songs in the set and watch fingers blur before your eyes as Gaz powers through the set in search of a Guiness. Before joining FolkLaw, Gaz was for 15 years the percussive power house behind UK Folk Rockers the Bleeding Hearts, the very band where Nick first met Gaz way back in 1999. Before those heady days Gaz used to drum with Wurzel from metal legends MotorHead and has more claims to fame than we can recount including being asked to bite the head off a bat during an audition for a well known Goth Metal band. Luckily some of those experiences have scared him in to playing acoustic folk and we're glad he's come through his metal days unscathed.
Jon Dowling - Bass
Completing the line-up on bass guitar is Jon Dowling, who has a knack of playing bass lines which get the crowd moving. Jon also has a massive appetite and consumes pretty much any rider given half a chance, but somehow manages to stay thin as the neck of his bass. How he burns off the calories we don't know, but he helps to keep us young and brings loads of new ideas to the songs from his musical lineage through Cheltenham Music College. Jons favorite bass amp is an Ampeg, and he doesn't like heights, so we won't be gigging up the Eiffel Tower!
Lyndon Webb - Production and Sound
Lyndon joins us for really special big headline gigs on mandolin and guitars, but is more often seen lurking behind the sound desk. Lyndon has engineered the sound for FolkLaw at several festivals and venues over the years and is also behind the recording, production and mixing of Smokey Joe and the Tales That They Tell at Victoria Est Studios. In other guises Lyndon plays with Stuart Earl in My Name Is Earl and more bands than you can shake your hat at, which is why you only see him on stage with us on rare occasions!
And some other fantastic people....
Many people have helped us along the way, support us, champion our cause, pick us up when we're down and help to make FolkLaw what it is today. Just some of those people are Marty Fitzgibbon, Adam Benyon and Tom Dunkley on percussion, Jon Dowling on bass, some fantastic photographers including Cello, Steve Fearn, Ned Gibbons, Martin Bailey Reynolds and of course including Katie Thomas of CC Photography who succeeded in getting the FolkLaw union jack fiddle into Peppers Art Gallery. There's also many promotors of real music who've helped us along the way including Michael and Julia from Germany, our good friend Jan, Pete Watkins of Hook Norton, Scotty Gordon of Oxford, Mark Cole of Gloucester, Sian Phillips of Bloxham, Alfie Kingston of Bristol, Bob Ford of Wessex Folk Festival, Derek and Mary of Banbury Folk Club and many many more, plus all the other fantastic Festival and Folk club organisers all of whom devote their time to the music scene and help us to live our dreams