FolkLaw at Monmouth Festival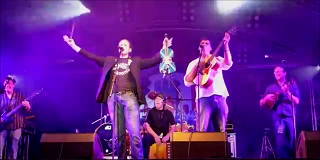 FolkLaw playing "Leaves of Gold" at Monmouth Festival - featuring video from Network Events, Steve Mitchell, Jo at Monnow Valley and mixed with "Leaves of Gold" from the album "The Tales That They Tell" (4 minutes)
Live at the Great British Folk Festival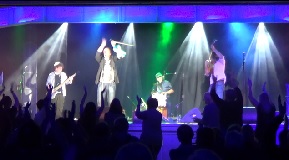 FolkLaw playing "Mad Fiddler" live at the Great British Folk Festival - closing out the festival on the Reds stage! (3 minutes)
FolkLaw "Live" at Gloucester Guild Hall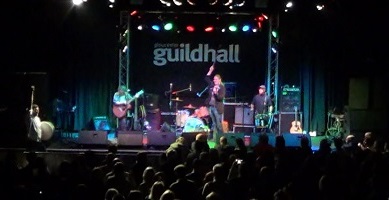 Live footage of FolkLaw at Gloucesters Guild Hall supporting "The Wurzels". Featuring FolkLaw's versions of two traditional Irish Folk classics "Dublin City" and "The Star of Munster"! (5 minutes)
The Tales That They Tell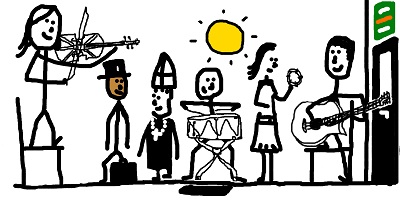 Official music video for "The Tales That They Tell" - the title track of the latest FolkLaw album! Several hundred animated frames of full-on FolkLaw action featuring a dancing bishop, a big stage gig with pyro's, the bands infamous acrobatic musical antics and of course a love story with a happy ending. Can't beat it!
FolkLaw "Gloucester Boys" Live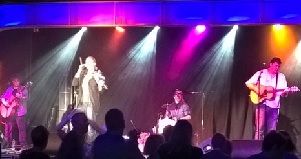 FolkLaw playing "Gloucester Boys" live at the Great British Folk Festival (4 minutes)
FolkLaw live at Banbury Folk Festival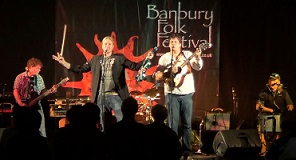 FolkLaw's "I made them" performed live from the main stage of Banbury Folk Festival in Banbury Town Hall.