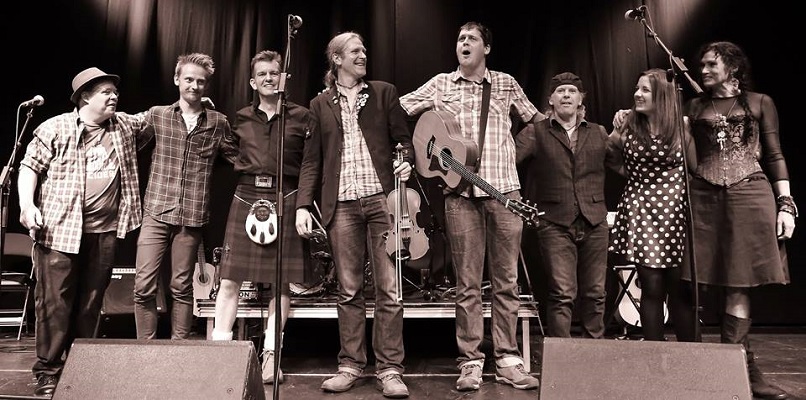 All together for the final bow! From left to right: Martin Vogwell, Jon Howlin' Dowling, Paul McCoughlin, Nick Gibbs, Bryn Williams, Gaz Hunt,
Emi McDade and Candia McCormack. Where's Emma Vogwell you ask?! Looking after band dog Ernie on the merch desk but still there in spirit!
In the words of the final song of the night - "Left to right my friends surround, the quaver and the stave, from Cradle to the Grave"
Thank you to everyone who came, everyone who made it possible, Martin Bailey Reynolds for the wonderful pictures
and here's hoping that the next album launch can be even better! From all of us at FolkLaw.